ACLS & PALS Provider Combo
These are the Heart and Stroke Foundation of Canada programs that you know well, simply combined into a single registration. We offer the option to combine these courses any time we are offering ACLS and PALS courses back to back.
See Available Dates
Pre-Requisites: Healthcare providers with Professional registration or student status as an MD, DDS, RN, Paramedic, RT, ND or Military QL 5.
ACLS & PALS Provider Combo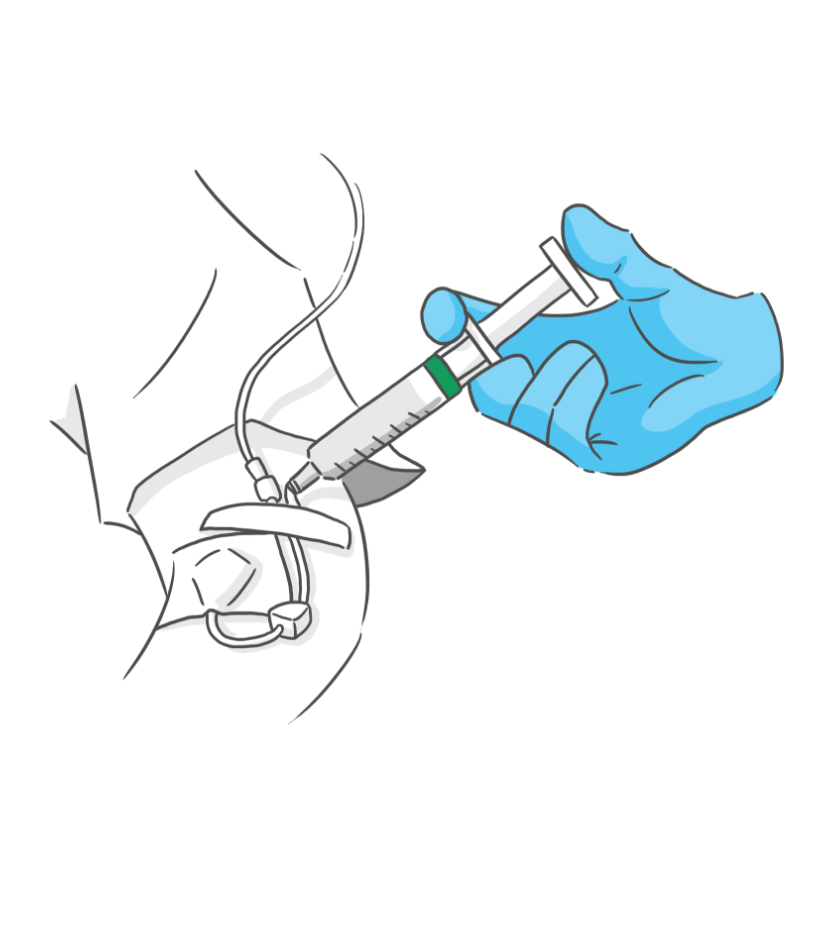 Certified
A team of accredited trainers with the Heart and Stroke Foundation.
Recommended
Peer reviewed and recommended.
Essential
Develop agile skills and a solid understanding.
Program Overview
Understand the 'why' behind these vital skills
Engage in hands-on stories that fit your context
Learning strategies to support rapid recognition of and effective response to cardiovascular emergencies
We recommend that you come into this course with some ECG knowledge, namely the ability to interpret the most urgent, basic rhythms. If you have NO ECG knowledge, we suggest taking one of our Six Second ECG Essentials courses (1 day) to get you going.
We also recommend the ACLS and PALS Provider Manuals, and that you take advantage of the pre-course package that we send you with your confirmation email.
With BLS offered with every ACLS and PALS course, this is a time saving and cost saving ($100 tuition discount from booking the courses separately) weekend. With skills and content shared across all three courses, the combined course weekend programs have been very successful for those who have already invested in these experiences.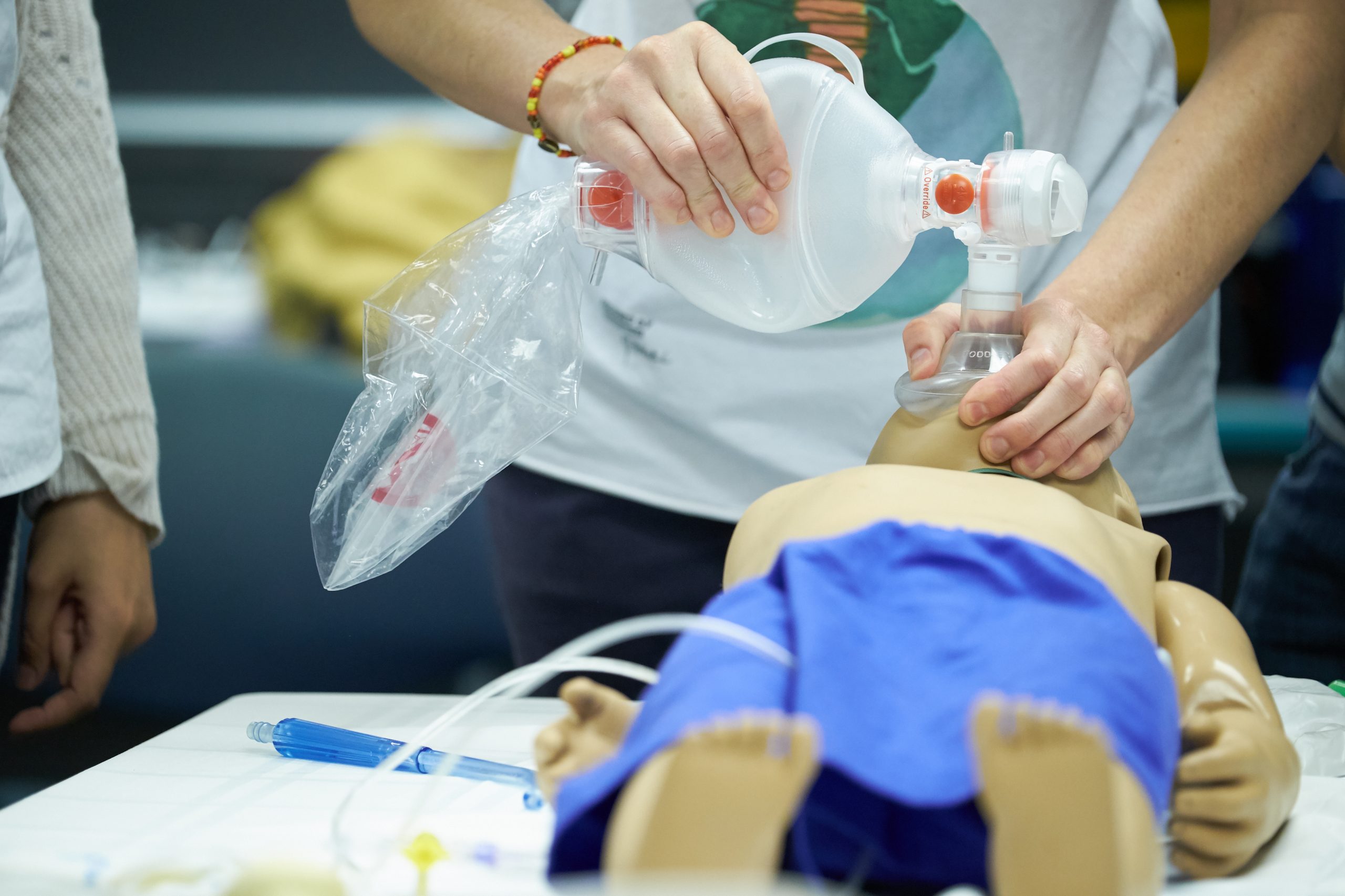 What you'll learn
Prioritization
Learn which actions make the most difference during a cardiovascular and pediatric medical emergency.
Experiential Learning
Most of the course is engaged in hands-on experiential learning to help build your agility.
Understand
Explanations of the rationales and research behind the skills you are learning.
Resources
Learn to use and manage the resources you have with agility.
Customized
Stories and examples customized to fit you and your role.
Foundations
Simple, flexible learning models that you can build on.
What you'll receive
Pre-Course Package
A list of freely available links and resources come with your confirmation email.
Certification
You will earn your Heart and Stroke Foundation ACLS Provider certificate (good for 2 years).
Safety
Safe learning environment where you are free to make mistakes.
Confidence
Our goal is to build your confidence when faced with a cardiovascular emergency.
Time
Your time is valuable and we want to make the most of it.
SkillStat Guarantee
You are welcome to repeat the same course for FREE within a YEAR of your original course completion date!
"Excellent content and teaching tailored to each learners work environment and skill set."- Kate (Jan 2022)
Jan 13, 2022
SEPSA
"Excellent relevant course delivered in a captivating and efficient manner." - Khadija (Jan 2022)
Jan 13, 2022
SEPSA
"Timeframe on the mark. Great interactive portions! Facilitators encouraged a lot of input and participation. Thank you!" - Riley (June 2021)
June 15, 2021
ACLS PALS BLS Combo
"Stimulating topics as well mostly because it was so practical. Walking through real scenarios helps in decision making in real life. Revisiting the pharmacodynamics of the medications we use is very helpful because it translates to real life usage." - Jason (June 2021)
June 29, 2021
SEPSA
"Given the constraints of covid, the level of detail and ease is excellent." - Colin (May 2021)
May 8-9, 2021
ACLS PALS BLS Combo
"I really enjoyed it! Much more engaging than I expected." - Laura (May 2021)
May 3-5, 2021
ACLS Provider
"clear, direct approach to teaching. entertaining and educational. open conversation with real life anecdotes was v. helpful" - Eleanor (Mar 2021)
Mar 13, 2021
SEPSA
"Both

online

and in person covered all the learning points well in a supportive & constructive environment. Really enjoyed the course." - L. Green (Feb 2021)
Feb 16-17, 2021
ACLS-PALS Combo
"I found the in person practical very useful & non-threatening. I think the

online lecture & in person practical is very effective.

Enjoyed the opportunity to do online evaluation between sessions. I would recommend to colleagues. It work for me." - Ann (Feb 2021)
Feb 16-17, 2021
ACLS-PALS Combo
"This was my 1st ACLS/PALS course - I was very nervous. It was way better than I was expecting. I feel much more confident in our ability to handle an emergency as a team." - Janel (Feb 2021)
Feb 5, 2021
ACLS-PALS Combo
Book Your Course!
ACLS & PALS Provider Combo
LIVE ONLINE
IN PERSON
ECG 360
NEW! Check out our ECG 360 [Early Access Alpha] Click Here!
See More Dates