Pre-Requisites: 12 Lead ECG & ACS
12 Lead ECG Beyond ACS
Proven
Certified and proven 3-Step rhythm interpretation method
Practical
Effectively understand and interpret ECG rhythms when it counts most
Powerful
Grow vibrant, breakthrough skills using the Six Second ECG® Method
Program Overview
Hone your ability to interpret a diverse range of disease conditions beyond acute coronary syndromes. Recognize signs of electrolyte imbalances, congenital heart disease, as well as unique criteria for the pediatric ECG and much more.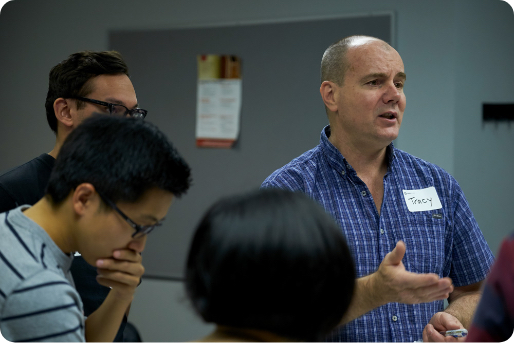 What you'll learn
3-Step Method
Review our 3-Step rhythm interpretation method for static and dynamic rhythms.
Clinical Impact Mapping
Deepen your understanding of heart physiology and connect it to the rhythms.
Acute Coronary Syndromes
Review ACS and how it connects to an ECG rhythm, plus ST segment & T wave differentials
15 | 18 Lead View Mapping
We go through 15 & 18 lead view mapping, electrical axis, R wave progression and more.
Blocks with ACS
We review bundle branch blocks and dive deep into left bundle branch blocks with ACS.
Atypical and Special Cases
Explore atypical findings, acute non-ischemic disease conditions and special cases.
What you'll receive
Completion Card
12 Lead ECG Beyond ACS Course Completion Card
Reference Materials
Additional follow-on worksheets and reference materials included
SkillStat Guarantee
You are welcome to repeat the same course for FREE within a YEAR of your original course completion date!
"a nice, concise, practical way to approach 12 lead interpretation

so as to support clinical decision making." - Alex (Mar 22, 2022)
Mar 22, 2022
12 Lead ECG & ACS
"As an ER RN I am often the first to review the EKG - and alert Physicians of any questionable ekgs. We often do ekgs on the non typical chest pains, so being able to id any potential issues is very important. I really needed to develop a more systematic approach to EKG's, I currently find myself "scattered" - I look for the key things but now I have a more systematic approach that I can implement in my practice. Time frame was decent." - Tanya
Mar 22, 2022
12 Lead ECG & ACS
"the 3 simple steps can tell you where to look or where the issue is from.

from that you can tell what you see with those steps" - Michael (Feb 2022)
Feb 1, 2022
SSECG Essentials
"This class was great. It was my second time taking it. I should have stuck with the 3 step process vs. the 10 step I had to learn from job. This makes the process of identifying the rhythm much easier and you are able to make sense of where the impulse is originating from." - Nika (Feb 2022)
Feb 1, 2022
SSECG Essentials
"Excellent content and teaching tailored to each learners work environment and skill set."- Kate (Jan 2022)
Jan 13, 2022
SEPSA
"Excellent relevant course delivered in a captivating and efficient manner." - Khadija (Jan 2022)
Jan 13, 2022
SEPSA
"I honestly didn't know what to expect. I've read the infamous orange book cover to cover and still didn't understand. Taking this course was an effort to help and hopefully make a huge part of my future career and little easier to understand when I start school. I am EVER so grateful for this course and for what I was able to learn...this course has definitely made things click! The simple steps toward reading EKGs was helpful and stick well. Very impressed by this course. I liked the small class size and engagement. I want all of my colleagues to take this course! I honestly wasn't sure how the online format would work but as someone who is an advocate for in person learning, this online format worked!" - Alia (Jan 2022)
Jan 4, 2022
SSECG - Essentials
"The part that resonated with me was being able to quickly recognize various rhythms and that the process always starts with evaluating your patient. It's really easy to focus on the heart monitor and not the patient so beginning with that as the first set of the process really helps." - Marcel (Sep 2021)
Sep 28, 2021
Six Second ECG Essentials
"Very informative, good scenarios, diverse group of medical professionals which offers different points of view which was very helpful. Felt nice breaking things up a bit between online and in class." - Curtis (Aug 2021)
Aug 7-8, 2021
PALS Renewal
"Timeframe on the mark. Great interactive portions! Facilitators encouraged a lot of input and participation. Thank you!" - Riley (June 2021)
June 15, 2021
ACLS PALS BLS Combo
Book Your Course!
12 Lead ECG Beyond ACS
LIVE ONLINE
IN PERSON
ECG 360
No Courses
NEW! Check out our ECG 360 [Early Access Alpha] Click Here!
12 Lead content coming soon!
See More Dates