Basic Life Support
The fundamental course for healthcare and emergency medical providers.
See Available Dates
Pre-Requisites: NONE
Basic Life Support
Certified
A team of accredited trainers with the Heart and Stroke Foundation.
Recommended
Peer reviewed and recommended.
Essential
Develop agile skills and a solid understanding.
Program Overview
The Basic Life Support (BLS) course teaches: 1- and 2-rescuer adult, child and infant cardiopulmonary resuscitation (CPR), choking, automated external defibrillator (AED) training and the use of bag valve mask (BVM). The course is designed for healthcare providers who need a credentialed course and is also open to first responders who have a duty to respond to a cardiac emergency because of job responsibilities or regulatory requirements.
SkillStat delivers BLS in Vancouver and throughout the province of British Columbia.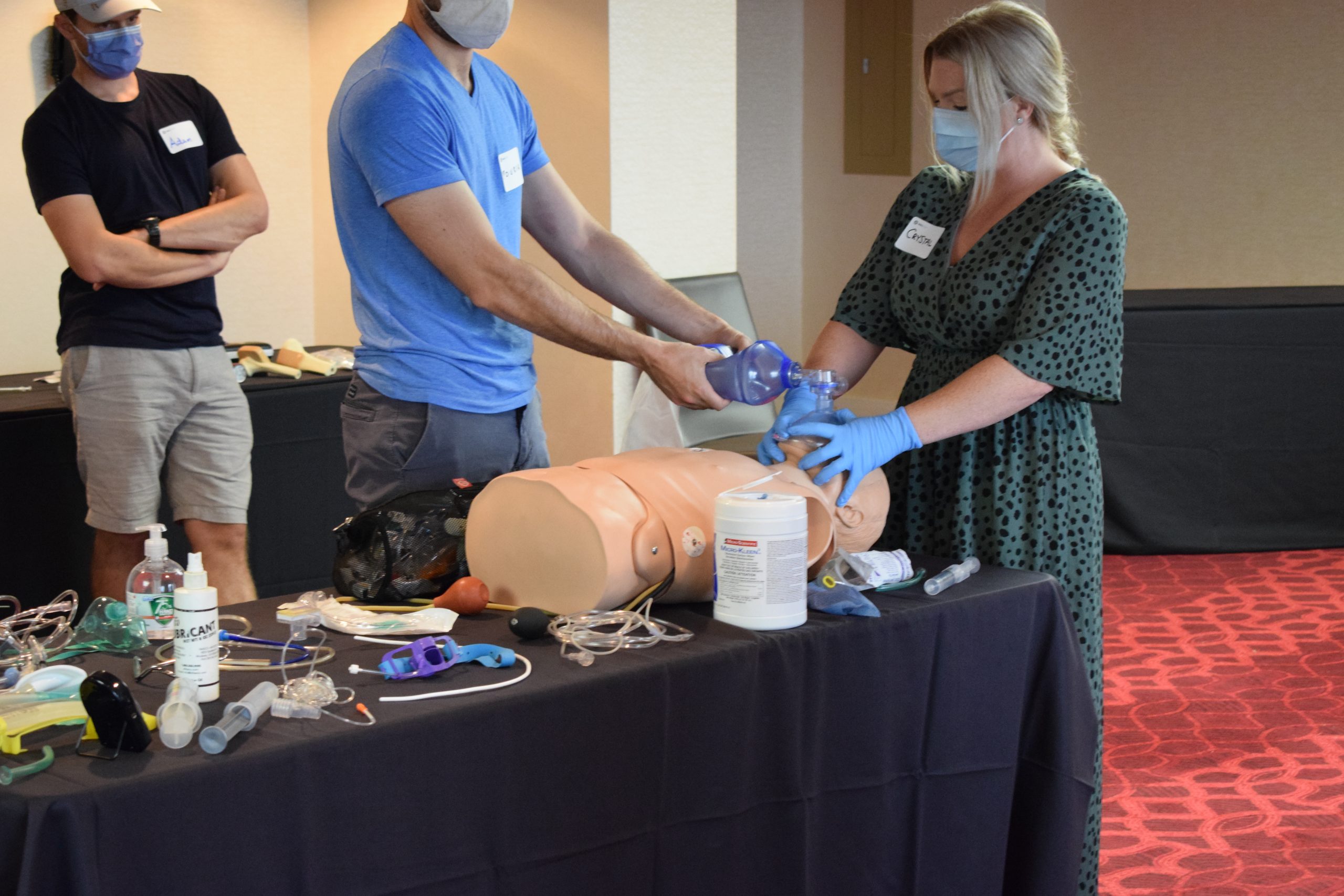 What you'll learn
Prioritization
Learn which actions make the most difference during a cardiovascular emergency.
Experiential Learning
Most of the course is engaged in hands-on experiential learning to help build your agility.
CPR
Learn and practice high-quality CPR for adults, children, and infants.
AED
How to use an automated external defibrillator (AED)
Ventillations
Learn to ventilate using a barrier device and bag-vale-mask.
Choking
Relief of foreign-body airway obstruction (choking) for adults, children, and infants.
What you'll receive
Pre-Course Package
A list of freely available links and resources come with your confirmation email.
Certification
You will earn your Heart and Stroke Foundation BLS Provider certificate (good for 1 year).
Safety
Safe learning environment where you are free to make mistakes.
Confidence
Our goal is to build your confidence when faced with a cardiovascular emergency.
Time
Your time is valuable and we want to make the most of it.
SkillStat Guarantee
You are welcome to repeat the same course for FREE within a YEAR of your original course completion date!
"Excellent content and teaching tailored to each learners work environment and skill set."- Kate (Jan 2022)
Jan 13, 2022
SEPSA
"Excellent relevant course delivered in a captivating and efficient manner." - Khadija (Jan 2022)
Jan 13, 2022
SEPSA
"Stimulating topics as well mostly because it was so practical. Walking through real scenarios helps in decision making in real life. Revisiting the pharmacodynamics of the medications we use is very helpful because it translates to real life usage." - Jason (June 2021)
June 29, 2021
SEPSA
"clear, direct approach to teaching. entertaining and educational. open conversation with real life anecdotes was v. helpful" - Eleanor (Mar 2021)
Mar 13, 2021
SEPSA
"The entire course was relevant to our non-hospital surgery center. Excellent content & instruction. Practical & thorough." - A. Denton
Nov 3, 2019
SEPSA
"It was more fun/engaging that I thought!" - Taryn
Nov 14, 2019
SEPSA
"Very engaging + concise. Would recommend this class. Thank you!" - Megan
Sept 19, 2019
SEPSA
"Teaching style is good, not intimidating, funny, and validates student's comments." - Vanessa
Aug 26, 2019
BLS
"I've been pretty nervous thinking about this new job, but this course really helped alleviate some of that, so thank you!" - Randi
July 18, 2019
SEPSA
"Good refresher. Renewed my confidence in being able to handle an arrest situation, especially if I'm the only one around that knows BLS." - Alyssa
June 17, 2019
BLS
Book Your Course!
Basic Life Support
LIVE ONLINE
IN PERSON
ECG 360