TEAM Trauma
Trauma resuscitation is best applied by a multidisciplinary team. Frequent exposure to trauma and the presence of an advanced trauma surgical team are often unavailable in smaller communities.
The TEAM Trauma course embraces best practice science across all disciplines to offer an integrated approach to trauma care for the non-expert, non-dedicated team faced with trauma resuscitation.
See Available Dates
Pre-Requisites: NONE
TEAM Trauma
Proven
Best practice science is embraced in multidiscipline team-based trauma resuscitation with proven learning strategies
Practical
Priority-driven core skills can make all the difference. Build on current abilities with 3-step models to act with speed and grace. 
Powerful
Ample practice with high acuity low occurrence (HALO) emergency events is reinforced with relevant scenario practice.
Course Overview
Review and integrate recent best practice updates in simulated trauma cases of escalating complexity:
team with agility
airway and ventilation
blood and fluid stabilization
structural stabilization
Agility in trauma care is of particular importance where resources are limited - pre-hospital, rural and remote hospitals but also within larger hospitals under strain i.e. staffing shortage and/or uncommon workload strain. Hone your skills in the moving pattern of priority interventions, free up resources where possible and focus expertise for high yield actions. Matching one, two or three key, rapidly applied interventions in a complex trauma emergency can have more imminent impact than a general dispersion of acceptable actions.
Multidiscipline emergency response to trauma  - strategies, techniques, pearls and select tips for special cases
On Completion: harness a prepared team and an actionable priority-focused framework that are strengthened by practice, deeply understood skills within simulations
Who: all health care disciplines that may be engaged in trauma care in a resource limited setting
Live Online: group discussion and exercises key challenges facing smaller teams in a trauma emergency; 3-step models and key skills are explored as possible pathways to success
In-Person: core skills, team activation and team cohesion fundamentals are integrated within emergency simulations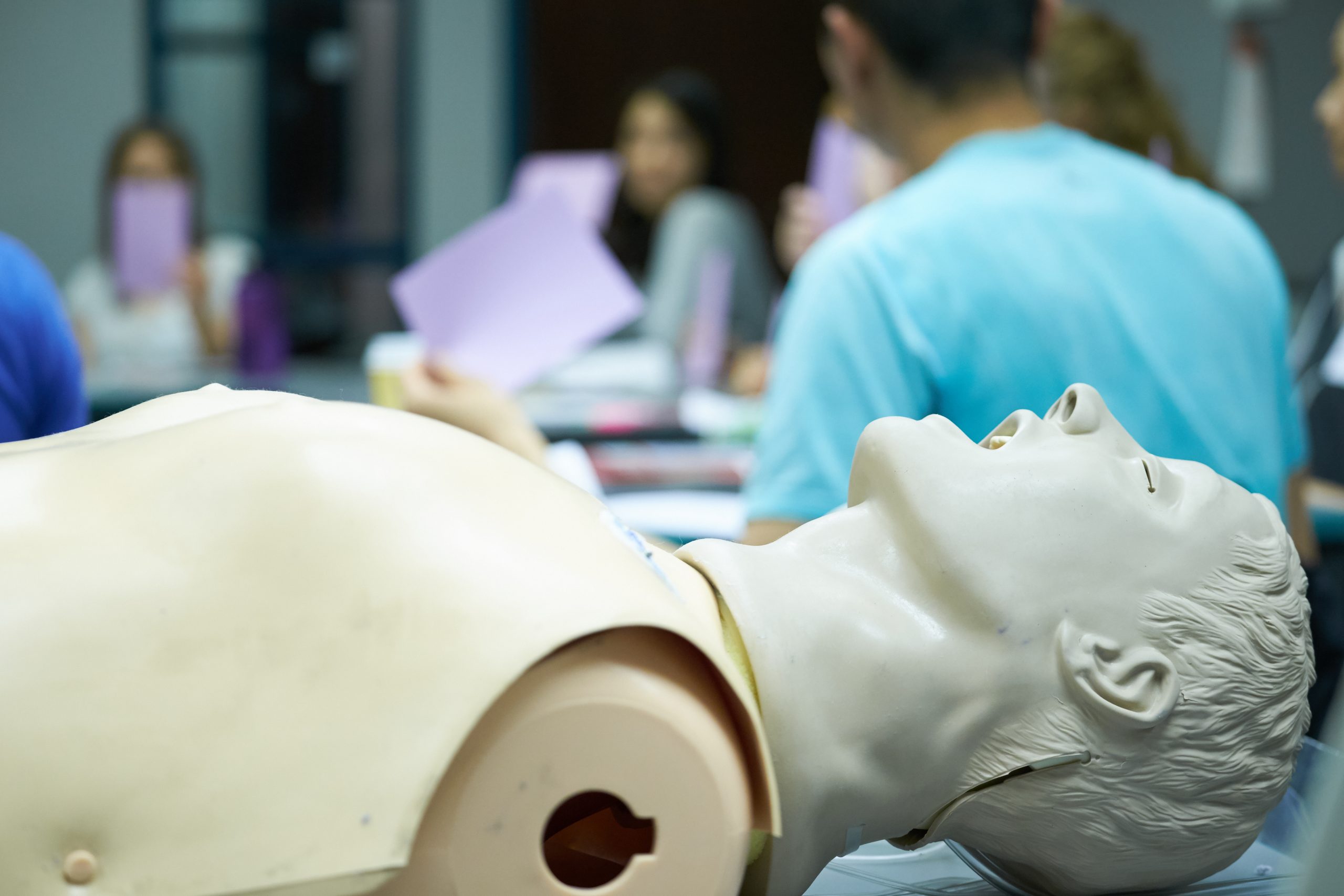 What you'll learn
Fundamentals
revisit A & P; blood-oxygen-glucose emergencies with focus on blood volume dynamics; explore signs and symptoms
Fundamental Skills
core skills to intervene early in trauma resuscitation; team activation, resource assessment and checklists included
Priorities First
become adept at simple, practical, priority-based frameworks; all actions are not equal in smaller teams
Flexible Agility
understand deeply the why and how of core skills; be flexible and agile, responding to trauma emergencies with speed and grace
Team Skills
become adept with skills that leverage human-to-human connections to amplify the likelihood of success
Situational Awareness
assess your situation; agility within any potential or actual trauma emergency quickly leverages changing resources
What you'll receive
Pre-Course Package
upon registration, an email is sent to you with links to pre-course resources and course details
Custom Experiences
hands-on tailored experiences build your agility in trauma emergencies
Group Activities
group activities harness the expertise and experience of everyone to optimize learning
Practical Tips and Pearls
this is a real world course; agile readiness requires skills that are possible with minimal resources
Completion or Certification
an optional hands-on and written evaluation is available to earn a certification card
SkillStat Guarantee
get more practice taking this course again for FREE within a YEAR of your first course 
"Great hands on work. Practical advice. Timeframe was perfect." - Lisa (Apr 2022)
Apr 28, 2022
TEAM Trauma
"Excellent content and teaching tailored to each learners work environment and skill set."- Kate (Jan 2022)
Jan 13, 2022
SEPSA
"Excellent relevant course delivered in a captivating and efficient manner." - Khadija (Jan 2022)
Jan 13, 2022
SEPSA
"Stimulating topics as well mostly because it was so practical. Walking through real scenarios helps in decision making in real life. Revisiting the pharmacodynamics of the medications we use is very helpful because it translates to real life usage." - Jason (June 2021)
June 29, 2021
SEPSA
"clear, direct approach to teaching. entertaining and educational. open conversation with real life anecdotes was v. helpful" - Eleanor (Mar 2021)
Mar 13, 2021
SEPSA
"The entire course was relevant to our non-hospital surgery center. Excellent content & instruction. Practical & thorough." - A. Denton
Nov 3, 2019
SEPSA
"It was more fun/engaging that I thought!" - Taryn
Nov 14, 2019
SEPSA
"Very engaging + concise. Would recommend this class. Thank you!" - Megan
Sept 19, 2019
SEPSA
"I've been pretty nervous thinking about this new job, but this course really helped alleviate some of that, so thank you!" - Randi
July 18, 2019
SEPSA
"I really liked it. I feel that the content was great. Most of all the teacher was supportive and I like the hands-on practice such as with a small doll and different airways. I am motivated to apply the skills at work. I would definitely recommend this course to family/friends." - Harjot
May 16, 2019
SEPSA
Book Your Course!
TEAM Trauma
LIVE ONLINE
IN PERSON
ECG 360
No Courses
ECG 360 coming soon!
See More Dates